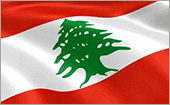 About Lebanon Yanassib
The Yanassib game consists of a simple draw. Each ticket holds a number composed of 5 digits and a letter. The Yanassib draw takes place every Thursday, live on LEBANON TV at 6pm under the supervision of the National Lottery representatives. To know whether you have won or not, either watch the draw live on LEBANON TV or visit the website on lebanon-lotto.com Many draws take place resulting in hundreds of winning tickets of varying amounts.
In case the winning number of the grand prize (150,000,000 LBP) does not correspond to any of the tickets sold, draws continue until a number that corresponds to a ticket is obtained. In such cases, the grand prize is cut by half (75,000,000 LBP).
About Lebanon Yanassib
All you need to do is purchase a ticket and wait for the draw to find out if and how much you have won.
Price of the ticket: 3,000 LBP You can also purchase half a ticket for 1,500 LBP.

Winnings can go up to 150,000,000LBP.
The table of winnings is fixed.
Winnings are payable to the holder of the winning ticket. If the sum is 5 times greater than the price of the ticket, it is subject to 10% tax. You can cash up to 400,000 LBP at any appointed Yanassib point of sale (some outlets reserve the right to refuse payment).


LEBANON LOTTO STATISTICS
LEBANON-LOTTO.COM provides a wealth of statistical information, gathered by a team of highly skilled experts, for people who have an interest in lottery statistics and probability. This unique website provides in-depth numerical data for Lebanese Lotto.

To provide the most up-to-date and accurate lotto statistics, the numerical information on LEBANON-LOTTO.COM is updated within minutes of the different lottery draws taking place and is thoroughly checked. To view information for a lottery, simply choose the option you like from below including the most common numbers, consecutive number patterns, distribution of odds versus evens and bell curve statistics.

These pages shows you which LEBANON LOTTO have been picked the most and least times on a Monday and Thursday evenings. You can see which are the most common and least common LEBANON LOTTO winning numbers to drop out of the machine.