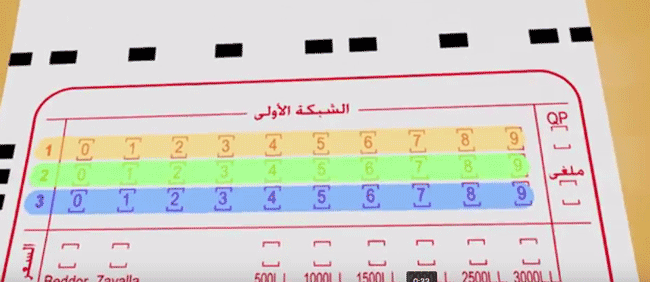 YAWMIYEH
YAWMIYEH
YAWMIYEH
YAWMIYEH
YAWMIYEH
YAWMIYEH
YAWMIYEH
YAWMIYEH
LEBANON-LOTTO.COM
is proud to give you the daily results of the new YAWMIYEH game from "LLDJ",
LA LIBANAISE DES JEUX
.
Yawmiyeh
, the new daily draw game from La Libanaise des Jeux.Your chance to win everyday.
La règle du jeu consiste à choisir d'abord son jeu Yawmiyeh 3, Yawmiyeh 4 ou Yawmiyeh 5, puis de cocher des numéros entre 0 et 9, de définir le montant de sa participation au jeu (entre 500 à 3000LL), et enfin de choisir l'ordre de son jeu "Beddor" ou "7ayalla".
Les gains sont fixés d'avance, selon le nombre de bons numéros obtenus. Ils ne sont donc pas divisés entre le nombre de joueurs. Le gros lot est de 120 millions de L.L.
Comme pour le Loto, le tirage de " Yawmiyeh " aura lieu avec beaucoup de transparence, sous la supervision du représentant du Ministère des Finances, et ce tous les jours en direct sur la LBCI à partir du 18 Janvier 2016.
YAWMIYEH
YAWMIYEH
YAWMIYEH
YAWMIYEH
THIS WEBSITE IS NOT AN OFFICIAL WEBSITE AND IS NOT ASSOCIATED WITH 'LA LIBANAISE DES JEUX' OR 'LEBANESE NATIONAL LOTTERY'