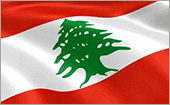 YAWMIYEH, why not
Play Lebanon
's new Loto Game?Yawmiyeh
, the new daily draw game from La Libanaise des Jeux.Your chance to win everyday. Yawmiyeh offers a simple mechanism with a high probability of winning. The player must first choose between Yawmiyeh 3, Yawmiyeh 4 or Yawmiyeh 5.
Following which a number between 0 and 9 must be selected from each of the rows. Next,submit an amount from 500 to 3,000LBP while selecting the "
Beddor
" or "
7ayalla
" option. Finally, the prize is pre-determined based on the amount of correct numbers achieved, therefore, the prize won't be divided on the number of winners. The highest prize being 120 million LBP.
Similarly to Loto, "
Yawmiyeh
" will include daily draws that are performed under the supervision of the Ministry of Finance with the highest level of transparency; set to be aired live on LBCI every day, Monday through Friday starting the 18th of January, 2016.
Love And
Play Lebanon
loto
Lebanon is famous for its exquisite beauty, diversity, glamour, European flavor, and hospitable people. Its rich culture and history have placed it on the 'must see' list of every world traveler. Lebanese cities are among the most famous names in ancient history and majestic ruins still stand today as a testimony to the greatness of people who lived in this land.
The nature of Lebanon makes it the only country in the Arab world that embraces four seasons yearly. No matter what the season, there is always something special to enjoy. In the winter season, ski resorts offer tourists slopes that are comparable to even the best resorts in Europe. In the summer, international festivals all over the country ' in Baalbek, Byblos, Beiteddine, Batroun, and Jounieh ' bring together Lebanese and foreign artists to perform in stunning archaeological and historical sites. These events have given Lebanon an enviable place on the cultural map of the Middle East.
Play Lebanon
loto
Lebanon is famous for its lottery system
Lebanon Loto
, operated by
La Libanaise Des Jeux
Official (lldj) and
Play Lebanon
. Lebanon-lotto.com advise you to play
loto
responsibly. The Lebanese
loto
6/42 game was re-launched in September 2002. To
Play Lebanon
Lotto, choose 6 numbers from 1-42 of the loto numbers. The 6
loto
numbers plus a bonus number are drawn to increase the prize categories. Loto drawings are held twice a week on Monday and Thursday. The odds of winning the lebanese loto first prize lottery jackpot by are one in 5,245,786. There are 5 ways to win Lebanon
loto
, and a prize is offered for matching just 3 lucky numbers.
The Lebanese lebanon
loto
was re-launched in September 2002 with a new
loto
logo, the famous 'loto smiley face', which has become familiar to all Lebanese. The loto logo reminds everyone that each moment of luck makes you smile! LOTO is a distribution game where the winnings vary according to the number of players and the size of the jackpot. It is based on number selection.

When the LOTO was first re-launched, there was one draw a week, but due to it's dazzling success, it was altered to 2 draws a week as of February 2003. The draws take place live on
LBC
every Monday and Thursday at 7:30pm, under the supervision of a government representative. With each draw, 6 lucky numbers and one complementary number are drawn out of the 42 loto balls.
LEBANON LOTTO STATISTICS
LEBANON-LOTTO.COM provides a wealth of statistical information, gathered by a team of highly skilled experts, for people who have an interest in lottery statistics and probability. This unique website provides in-depth numerical data for Lebanese Lotto.
To provide the most up-to-date and accurate lotto statistics, the numerical information on LEBANON-LOTTO.COM is updated within minutes of the different lottery draws taking place and is thoroughly checked. To view information for a lottery, simply choose the option you like from below including the most common numbers, consecutive number patterns, distribution of odds versus evens and bell curve statistics.
These pages shows you which LEBANON LOTTO have been picked the most and least times on a Monday and Thursday evenings. You can see which are the most common and least common LEBANON LOTTO winning numbers to drop out of the machine.
Play responsibly!

Never play more than you can afford to lose!
Do not forget: Your chances of winning are significantly smaller than your chances to lose. Play responsibly.
And Good Luck!

Whenever you want,wherever you are, enjoy the great benefits of playing online...
We are not The exclusive official agent for online purchase of Lebanese Lotto and Lottery,
Play Lebanon
is the exclusive official agent for online purchase of Lebanese Lotto and Lottery.