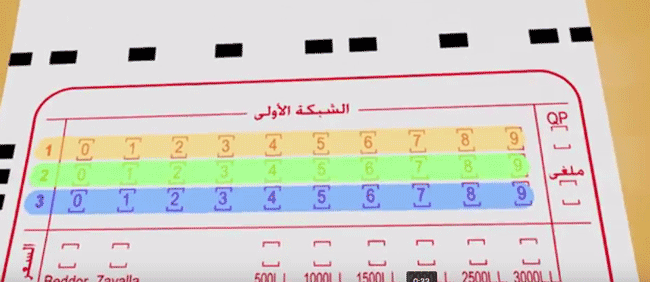 LEBANON-LOTTO.COM
is proud to give you the daily results of the new YAWMIYEH game from "LLDJ", LA LIBANAISE DES JEUX.
Yawmiyeh
, the new daily draw game from La Libanaise des Jeux.Your chance to win everyday.
Yawmiyeh offers a simple mechanism with a high probability of winning. The player must first choose between Yawmiyeh 3, Yawmiyeh 4 or Yawmiyeh 5.
Following which a number between 0 and 9 must be selected from each of the rows. Next,submit an amount from 500 to 3,000LBP while selecting the "
Beddor
" or "
7ayalla
" option.
Finally, the prize is pre-determined based on the amount of correct numbers achieved, therefore, the prize won't be divided on the number of winners. The highest prize being 120 million LBP.
Similarly to Loto, "
Yawmiyeh
" will include daily draws that are performed under the supervision of the Ministry of Finance with the highest level of transparency; set to be aired live on LBCI every day, Monday through Friday starting the 18th of January, 2016.
THIS WEBSITE IS NOT AN OFFICIAL WEBSITE AND IS NOT ASSOCIATED WITH 'LA LIBANAISE DES JEUX' OR 'LEBANESE NATIONAL LOTTERY'